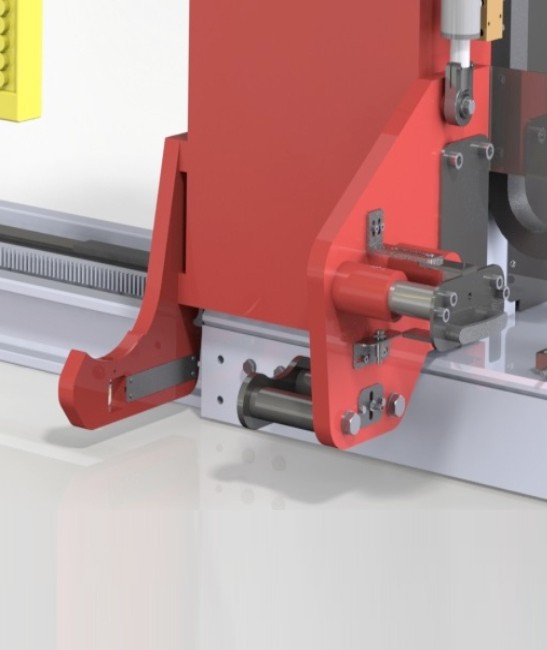 ASP400 Shaft puller
The ASP400 Shaft puller is a machine realized in order to extract the expandable shaft from paper reels, and the insertion of the same one in a new cardboard core by the operator. This machine is a fully hydraulic device. The ASP400 must be installed at the floor level by means of dedicated anchorages and it's composed by:
BASAMENT in sturdy metallic carpentry included "Winkler" type longitudinal guides and linear gear with a 6.500 mm length. The basement features drilled holes in order to set its position on the ground by chemical fix.
MOBILE COLUMN equipped by "Winkler" type wheels and hydraulic motor for the movement on basement guides. The lower trolley is equipped with safety bumper. The column is also equipped with "Winkler" type guides for the vertical slide of the head of the shaft puller. The hydraulic unit is installed at the base of the column. The support for the push button is installed at the top of the column.