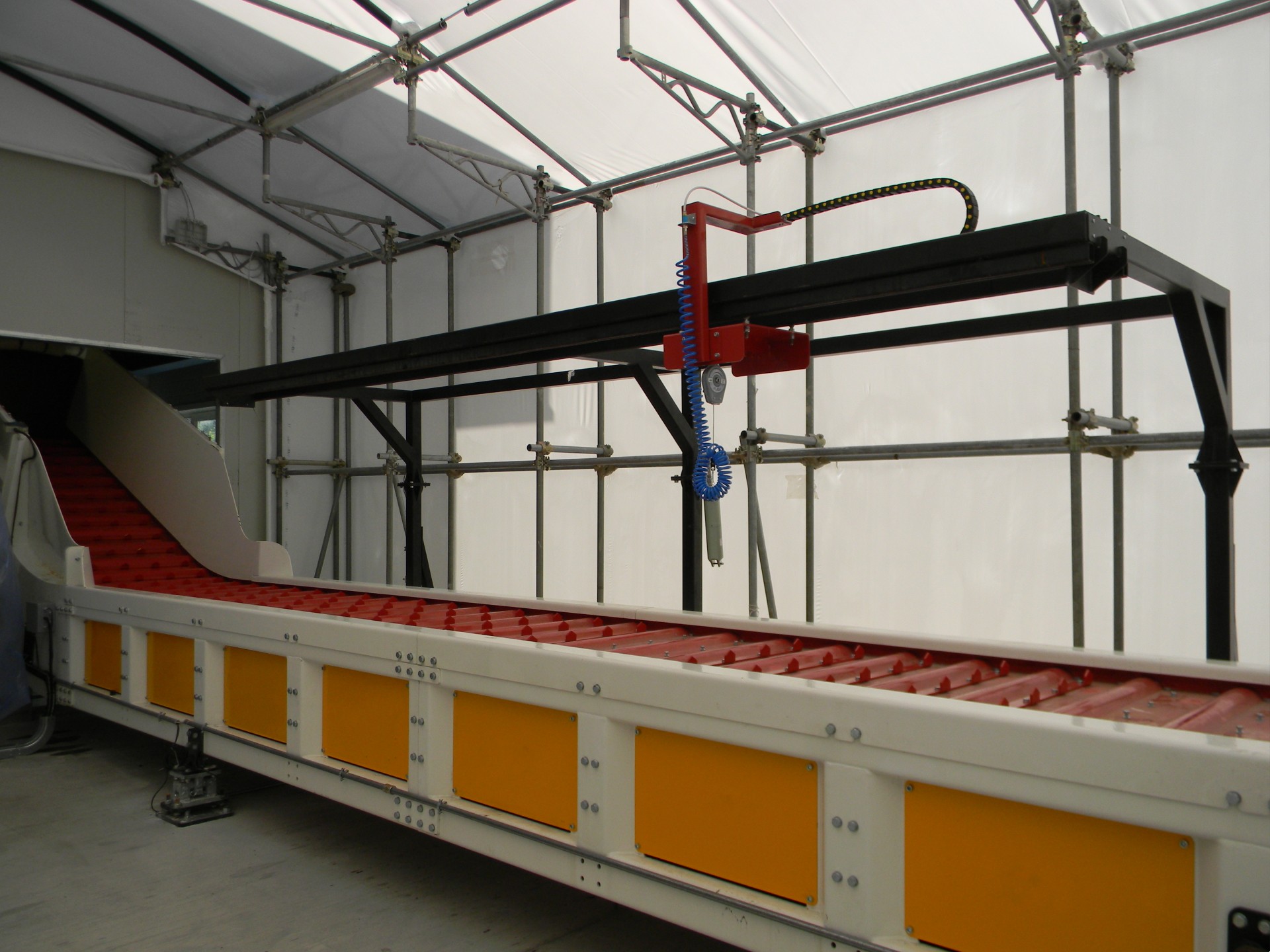 NT Pulper conveyor
The conveyor belt above mentioned is designed to handle raw material, wastepaper bales or virgin paper bales for feeding of pulper.
The conveyor belt is constructed with a sturdy metallic frame and loading area positioned above the floor level. The belt consists of steel chains with a pitch of 300 mm, featuring flanged wheels with a diameter of Ø78 mm and a 10 mm thick mesh. Cold-bent metal shutters designed by Aerothermic have widths of either 1250 mm or 1500 mm and a thickness of 5 mm. They are securely mounted on the chain using bolts and locknuts. Metallic pins on the upper surface create space between shutters and bales, allowing for easy wire removal after cutting. The crankshaft is mounted on bearings, while the driven shaft is on sliding supports with a cushioning system. The support frame is composed of HEA200 profiles.
Side protections for the sloping part are made of 5 mm thick folded metal sheets, standing at a height of 1,000 mm. A forklift bumper is provided for the bales loading area as per the layout. An automatic lubrication system for the chain, including a pneumatic pump, ensures smooth operation. A manual wires cutting device supports pneumatic scissors connected to a trolley, allowing for the cutting of wires from the virgin fibers bales for manual removal by the operator. The electrical system includes power and control components, necessary sensors, an encoder, and an inverter to facilitate bales' movement during the process. A safety wire system is installed on the side protection for enhanced safety.