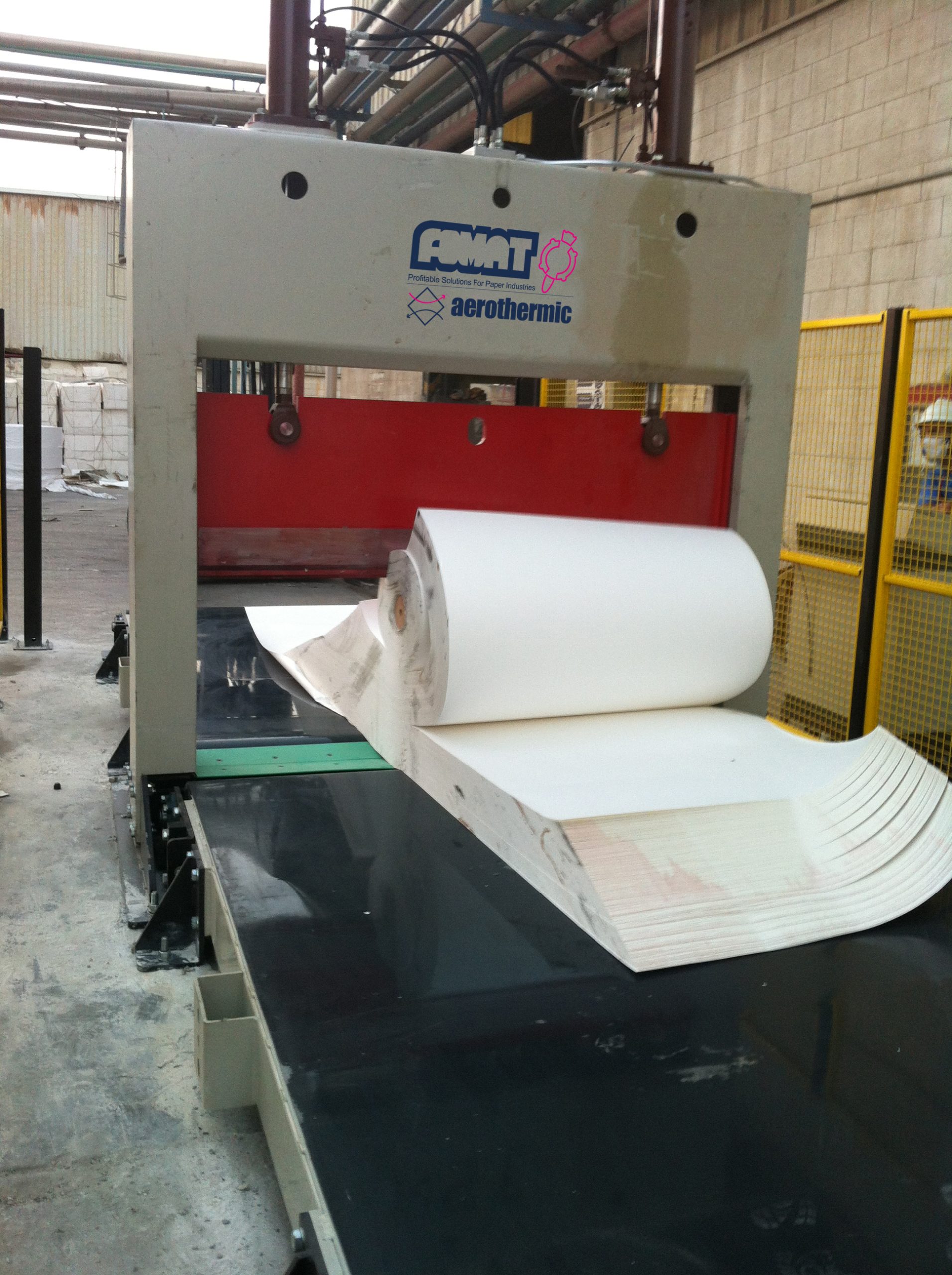 Reel cutting machine
The reel cutting machine is designed to allow the axial cut of big size reels composed by materials as paper or virgin fibres. The machine is composed by means of a portal structure and by a couple of conveyor belts for the movements of the reels. A transversal cutting blade slides vertically on the portal structure and it's driven by a couple of hydraulic pistons properly dimensioned; the blade is guided on the main structure by means of special wheels which slide on it on properly guides.
The conveyor belt is composed of a PVC belt driven by an electric motor and its structure is sized to support the weight of the reel and the vertical load given by the thrust of the blade. When the reel is positioned under the vertical portal, the operator starts the cutting phase, the blade penetrates the reel until it reaches the inner cardboard core. The removal of the soul must be done manually by the operator. When finished, the operator may continue the descent of the blade in order to cut completely the resulting stack of sheets. This can be repeated by operating the conveyor belt to split the pack leaves into smaller chunks.