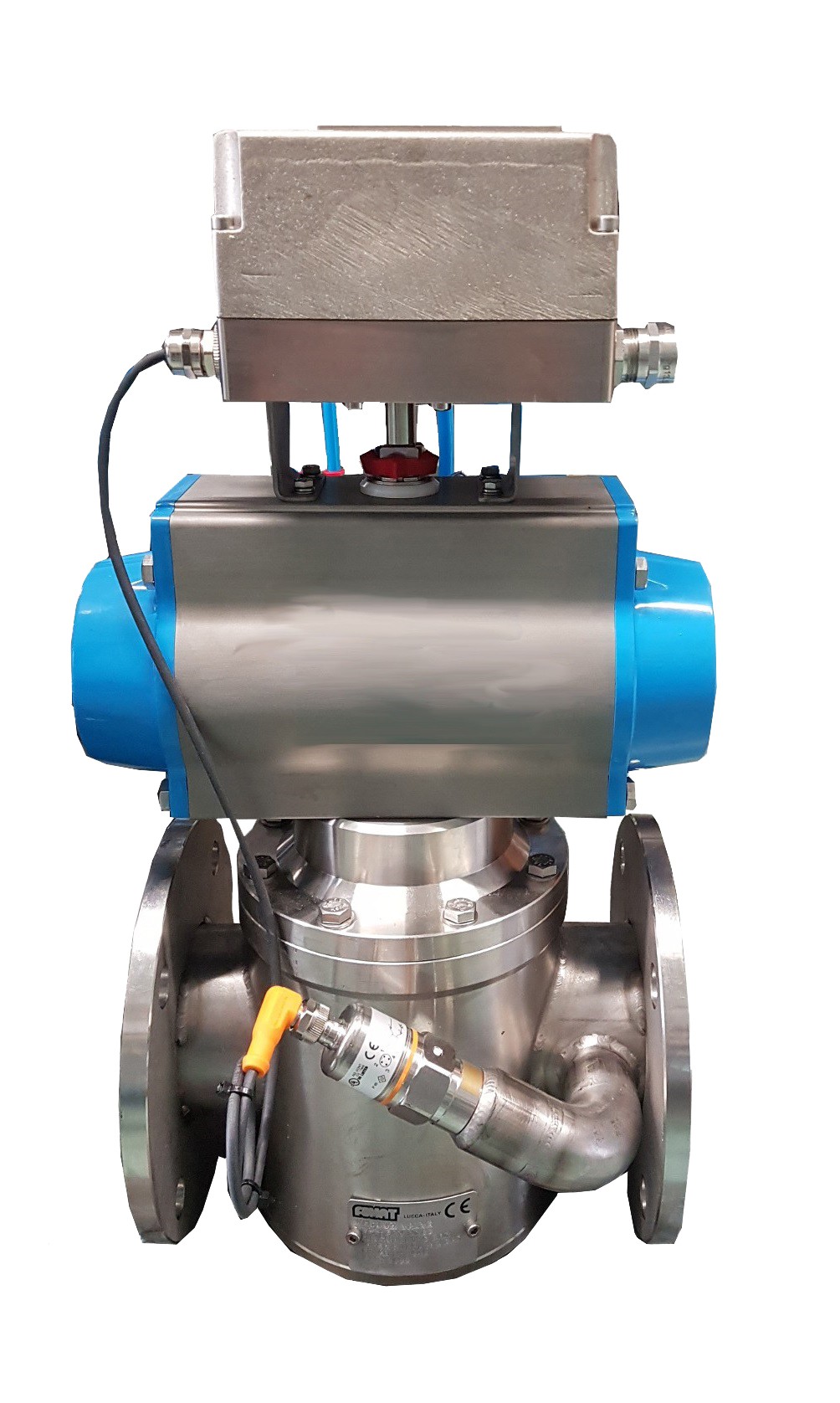 VAF – Vacuum control valve
VAF Valve is designed to maintain a constant level of vacuum in the suction boxes. When a specific vacuum is requested, the valve ensures a stable and proportional control. With low vacuum, unlike other market valves, Aerothermic Fomat VAF closes completely and put in communication the suction boxes with the atmospheric pressure, eliminating any internal residual pressure.
Aerothermic Fomat VAF is equipped with the compressed air saving positioner and pre-set for the installation of a vacuum transmitter to read and regulate the valve parameters. The VAF can be provided with a dedicated control system or a remote connection to the existing overall line control panel. The system has been created to substantially reduce maintenance costs and time.